Welcome! 

Our site exists to provide information to those 

who might be traveling in our area. 

We assemble together as believers 

"...to spur one another on 

to love and good deeds." 

(NIV Hebrews 10:24)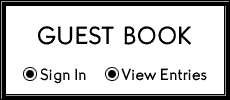 Painting by Ruth Bolyard

November 1989

"I would like to thank the Blueville Church of Christ for allowing me 

to paint this mural. 

Special "Thanks" to Debbie Mick for being with me as I painted and then painting the pine trees on each side of the mural. And 'Thanks' to Sam Jackson for climbing the high ladder to paint the sun and clouds, and to Steve White who painted the wall blue for the background and allowed me to use his scaffolding and ladders."

      ~Ruth Bolyard